Composite profiles are easily handled, nevertheless, it is very important to use adequate tools, taking into account some basic regulations that we provide.
Generally speaking, the assembly of different pieces is necessary and this can be done by mechanical means or by using adhesives or a combination of both giving further guarantee to the joint.
MECHANICAL METHODS
SCREWING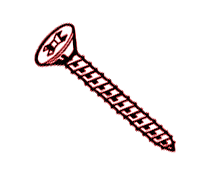 Self-threading screws can be used for assemblies with little responsibility, by first making a guide hole and, then apply the appropriate adhesive to the screw to improve the joint. We recommend the use of stainless steel screws for assemblies in aggressive environments where rust can appear.
RIVETTING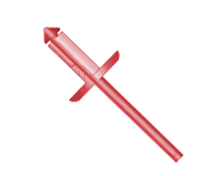 Any type of rivet can be used, the hollow ones being very appropriate, as these are introduce using a gun or pliers and offer the best joint. As in the previous method, if used with adhesive the joint is improved.
SPLIT PINS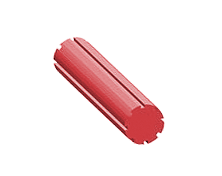 The use of split pins for composites is recommendable, above all, in cases where the environment does not provoke rusting, and not forgetting the use of adhesive.
CLAVADO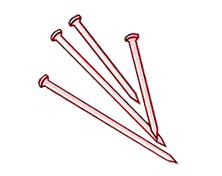 This system is also used for fixing the profiles to wood. Thin profiles can be directly nailed, after previously heating the nail, although we also recommend making a guide hole in the material.
Advantages of mechanical joints
Easy visual inspection.

Easy assembly and dismantling.
USING ADHESIVES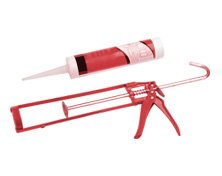 As composites are infusible and insoluble, the appropriate adhesives are those of chemical hardeners like polyester, epoxy and polyurethane. The surfaces to be glued should be clean and degreased and even sanded so the adherence is as high as possible, and in all cases follow the instructions of the adhesive as closely as possible. Recently glued parts will be kept under pressure using weights or cramps, and not subject to traction or flexion forces. When gluing is difficult mechanical joints, screws and/or rivets will complement it.
Advantages of joints with adhesives
Less weight

Flat surfaces

Hermetical joints

Improved force distribution

We recommend reproducing the joint and carrying out destruction tests for highly demanding joints subject to great efforts
DIAGRAMS OF TYPES OF JOINTS