POLYESTER HANDRAILS – FIBERGLASS (GFRP)
With our system of FRP square railings we offer a complete solution for assembly. With our tubs i mount accessories you can easily. The rail system consists of square tune NIOGLAS and handrail manufactured by pultrusion with connectors for easy assembly.
Its good resistance to chemicals and atmospheric agents make them highly recommended in chemical industries, platforms walkways in marine environment, water treatment plants, desalination plants, etc.
HANDRAILS ASSEMBLY
· Pin up components with adhesive and rivets | screws.
· For greater resistance to external agents is recommended to paint finish.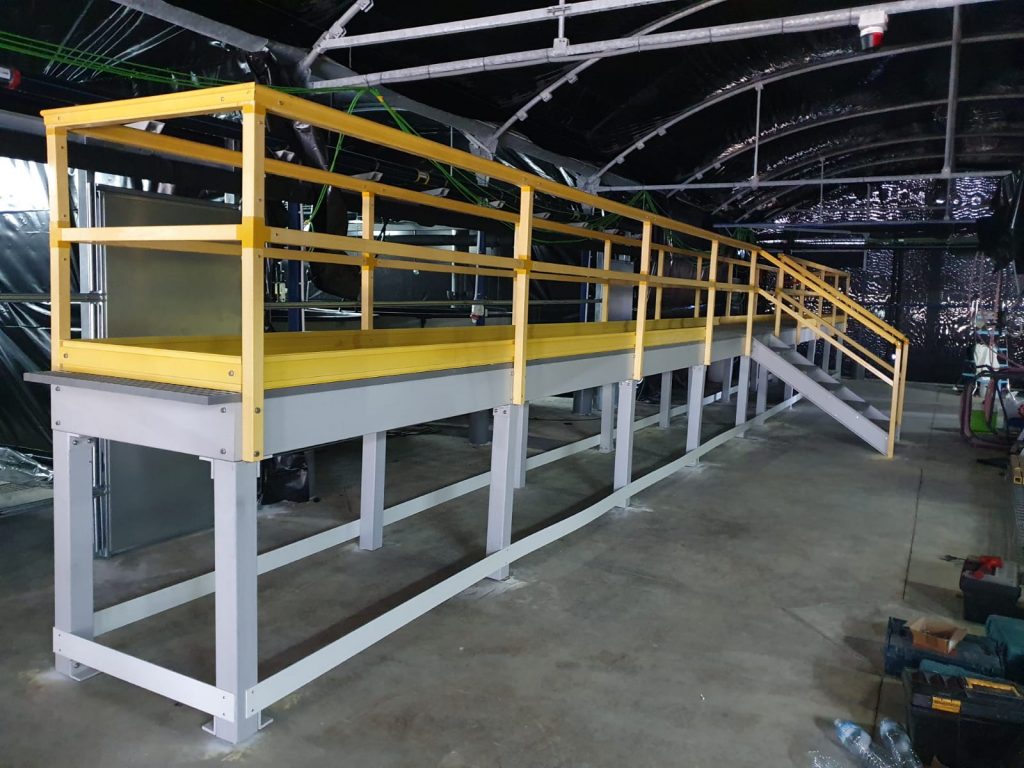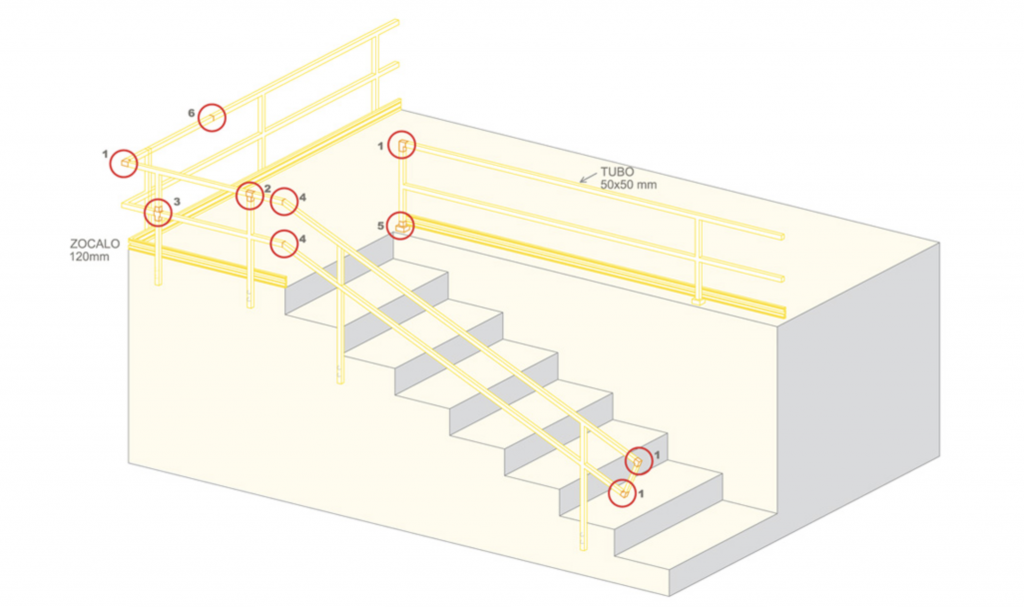 ACESSORIES